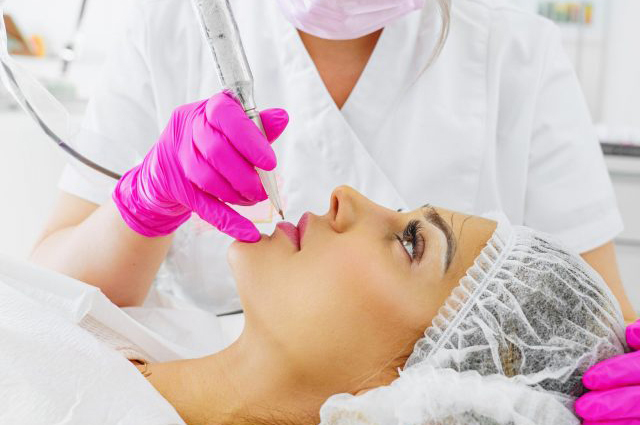 Comments are off for this post.
The Next Big Career Move for Microblading Artists is Continuing Education in Micropigmentation Certifications and PMU.
As a certified microblading professional artist, you're already ahead of the curve. But why stop there? Continuing education in other micropigmentation or PMU certifications is the next logical step in furthering your career in permanent makeup.
Not only will this give you a wider range of services to offer your clients, but it will also make you a more well-rounded and trusted source in the industry. And who doesn't want that?-
Clients trust microblading artists who have taken the time to get certified in permanent makeup.
Continuing education in other micropigmentation certifications is a great way to show clients that you are dedicated to your craft.
Not only will this give you the opportunity to learn new techniques, but it will also allow you to offer a wider range of services to your clients.
Microblading artists who are certified in permanent makeup can offer their clients a variety of services, such as:
Semi-permanent eyebrow tattooing
eyeliner tattooing
lip color tattooing
beauty mark tattooing
scalp micropigmentation (SMP)
blushing
medical tattooing
scar concealment
Each of these services requires a different set of skills, so it is important to take the time to learn as much as you can about each one.
In addition to taking micropigmentation classes, microblading artists should also consider becoming certified in at least one other type of permanent makeup.
There are many different certifications available, so take the time to research which one would be right for you. Continuing education and a full spectrum of services will make you the most valuable practitioner in your geographic area and clients will travel to you in order to get the best of the best in the industry. If you are reading this article and know the industry, you know that choosing a permanent makeup artist is a decision everyone takes very seriously for obvious reasons. We have all had that bad haircut that made us cry at least once. It was a terrible and memorable experience. A bad permanent makeup job is not something anybody wants to have to deal with!
So if furthering your career in permanent makeup is the right decision for you and making more money by offering other services sounds like a logical next step, the Cosmetic Design Academy is here to help make this a reality. Watch our video here and find out more…
Sign up for a micropigmentation class today and take your career to the next level! Your clients will thank you for it.
For more information, please sign up for a 15 minute consultation here. We look forward to answering all of your questions.
If you enjoyed this article, please feel free to share it with your friends or on social media. Also, be sure to check out our other blog posts for more great content!
Thanks for reading.