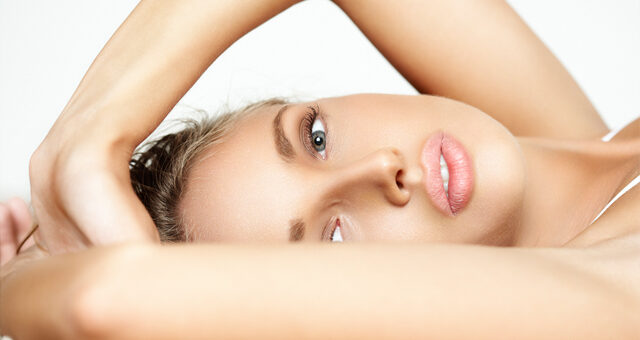 Start your new lucrative career today!
In this course you will learn all the essential cosmetic micropigmentation techniques to apply shaded eyebrows, eyeliner, eyelash enhancement, lip liner, and lip blush. We teach you all the tools you need to become a  skillful permanent make-up artist.
Click Here to view upcoming classes.
Eyebrows: This procedure is  for clients who want to perfect their brows, have experienced hair loss due to medical reasons or want a low maintenance made-up look. You will learn brow mapping and shaping techniques  that will allow you to design the perfect look for all of your clients.

Eyes: Eye liner procedures are perfect for people who want to enhance their eyes but don't wish to be bothered, are too busy or just aren't good at applying eye makeup; It is also perfect for people who are athletic or sweat. You will learn a Fine Line, Medium line and a dotted technique to create the look of fuller lashes called Lash Enhancement.

Lips:  Lip liner helps to improve thin, wrinkled, scarred, cleft palates or just undefined lips . You'll learn lip mapping, blending, color selection to define and augment lips and create the perfect contour. This procedure compliments fillers and prevents the "duck lip" because less filler is required, resulting in a more natural look.

Date & Location
5 Day Basic Fundamentals of Micropigmentation Training
Dates: TBA (do we update manually each time?)
Time: 8:00am – 7:15pm
Course Length: 5 Days
Location: Cosmetic Design Academy – 33 SE 4th Street, Suite 101 Boca Raton, FL 33432
Click Here for Location & Accommodation details
Course Schedule
Day 1 – Review Pre-Course Material & Live Demo
Day 2– Live Demo & Stretching Techniques
Day 3 – Mapping, Color Theory & Practice
Day 4 – Practice on Fake Skin
Day 5 – Practice on  Live Models & Wrap up
You will become a certified cosmetic tattoo artist with this course. Learn placement, mapping, technique, drawing, needle types, depth, symmetry, measurement & more.

Course Includes:
Complimentary Starter Kit everything to do your first 10 procedures (excluding machine) procedures (excluding machine)
Workbook
Basic Techniques
Lunch included
Business Development Advice
Resources On How To Acquire Proper Permits/Licensing
Vendor Supply List
Ongoing Support for 1 year
Certification of Completion
Guidance on machine options
What You'll Learn:
Client Consent Forms & Pre and Post Care Forms
Capturing High Quality Photos for Before and Afters
Facial morphology enhance facial structure
Eye Contouring – Eyeliner & Eyelash Enhancement
Brow Mapping & Shaping
Lip Mapping & Shaping
Numbing Techniques
Preparation Of Work Station
Safety, Sanitation & Sterilization Protocols
Needle Positioning & Depth
Learn Digital Machine/Micropigmentation Device
Skin Anatomy and Fitzpatrick Scale
Color Theory & Pigment Selection
Proper Stretching Techniques
Proper Hand Placement
Hair Shading Techniques
After Care Knowledge
Practice with live models & peers
Industry Insider Tips & Secrets
REQUIREMENTS
You are required to complete a mandatory prerequisite online course and pre-study materials before the class begins. All links and materials will be emailed to you upon sign up.
No experience or prior training is required in order to participate in this course.
The rules and regulations for this course are taught according to the State of Florida.
For student's traveling from different countries or states, it is your responsibility to research your own state or city regulations for microblading technicians.

Click Here to find each state's regulations according to the SPCP.
Affordable and flexible payment options available.
YOUR EARNING POTENTIAL
You can start making money right away and potentially earn up to six figures in your first year
Average cost per Microblading procedure: $500.00
Average time per Microblading procedure: 2 hours
Profit or weekly income (based on 5 clients per week): $2,500 weekly
Annual Income (not including tips): $120,000/year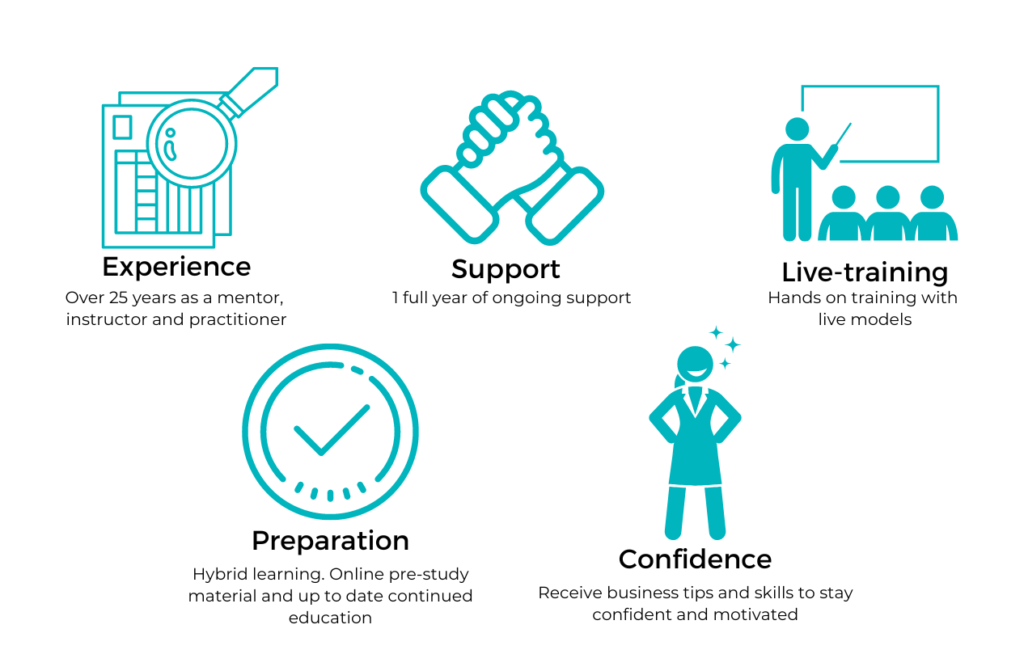 Why CDA? You will have the confidence to build a very rewarding career. Sulema Trevino has been teaching permanent makeup courses in both English and Spanish for over 20 years and continues to keep up with the latest techniques. Her curriculum will instill the skills necessary for you to thrive in your permanent make-up business.
Experience
Support
Live training
Preparation
Confidence
Click Here to view upcoming classes.