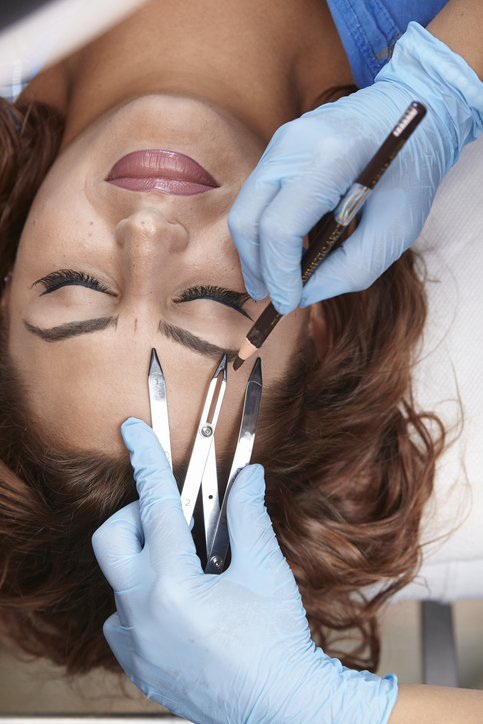 Comments are off for this post.
If you are interested in starting microblading classes, you may be wondering what type of tools are needed for a microblading kit once you become certified and start your own business.
At Cosmetic Design Academy, we've put together a list of the microblading essentials you need to build your kit for success!
Blades and a Universal Holder
Blades are essential tools because you can't microblade without them. We recommend investing in quality blades because they will be your main tool and serve as an extension of your hand.
A universal holder is also critical because it holds micro blades of all types or sizes. Investing in a quality one will help ensure it has a long lifespan. You also want to choose ones made from light, easily sterilized material.
Pigments, Pigment Ring, and a Pigment Mixer Machine
Another critical component of microblading is the pigments. We recommend keeping a wide range of skin-tone-appropriate sets of colors in your kit. This will help ensure you can accommodate a wide client base and create natural, stunning results. Invest in premium pigments to help give clients lasting results.
Pigment rings are also essential because they provide you with a place to put the mixed pigment and then wear it on your finger for easy accessibility.
Pigment mixer machines are another great tool to have. They will assist you in mixing pigments efficiently and accurately. While there are premade colors on the market, you may need to mix pigments to get the best match for your client.
Caliper and Marking Pencil
With a ruler or caliper, you can measure the eyebrows more precisely. This tool will help you locate the ideal symmetry between the brows, helping you create a beautiful shape for your client.
In conjunction with the caliper, you will use a marking pencil to draw the shape of the brows so you and your client can ensure the shape is ideal for their face. You want to find a marking pencil that is durable and doesn't smear easily.
Supplies for Disinfection and Client Safety/Comfort
To ensure a safe and sanitary experience for both you and the client, you will need to wear gloves. Be sure to choose latex-free ones in case you have a client with a latex allergy.
We also recommend keeping wipes handy that is safe for use on the skin so you can remove the client's makeup and brow pencils. They should be alcohol-free to prevent skin irritation. You will also need disinfectant wipes for your workplace.
You will also want to keep numbing cream in your microblading supplies. This will help put your client at ease during the procedure. These products use pharmaceutical-grade lidocaine that will numb the area you apply it to and will help leave a tingling sensation rather than pain throughout the microblading process.
Interested in Getting Your Mircoblading Certification? 
If you are interested in a permanent makeup certification, look no further than the microblading classes offered by the Cosmetic Design Academy. Our comprehensive program will provide you with the tools and skills needed to launch your own business! Contact us today to learn more!