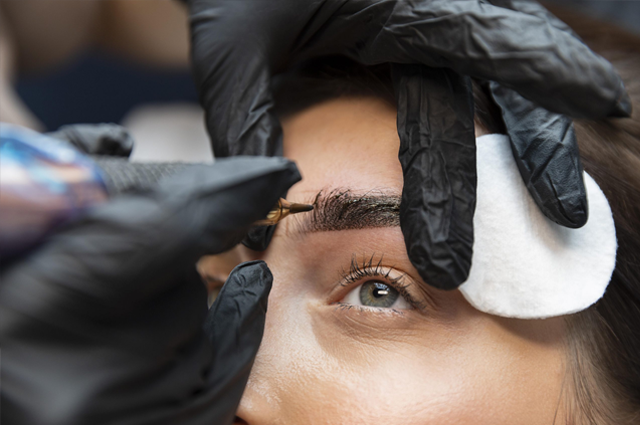 Comments are off for this post.
If you're looking to start or further your career in microblading, look no further! This comprehensive guide will tell you everything you need to know about getting certified. From what courses are available to what the certification process entails, we've got you covered. So whether you're a beginner just starting out or an experienced professional looking to take your skills to the next level, read on for all the information you need to make the best decision for your career.
When it comes to microblading courses, there are a few things you should keep in mind.
First, make sure the course is accredited by an organization like the American Academy of Micropigmentation (AAM). This will ensure that you're receiving high-quality training from experienced professionals.
Second, check to see if the course offers both theoretical and practical components. You'll want to make sure you have a strong understanding of the theory behind microblading before you start practicing on real clients.
Most of all, make sure you speak to the microblading training facility and feel comfortable with the curriculum and the trainer. With so many courses available online and in-person, there's no reason to settle for one that doesn't meet your needs. We recommend a blended online and in-person class. This mix will allow you to learn at your own pace and then get hands on training with real models and personal attention from your trainers.
Getting a Certification in Microblading
Once you've found the perfect microblading course, it's time to start thinking about certification. There are several different certification classes you can take, and the level of training and certification is, of course, up to you. Many people choose to start with microblading as it has become very popular in recent years, and the training is short and to the point. This skill and certification will allow you to start bringing in clients and build a steady income.
Next, if you desire, there are other permanent makeup and micropigmentation certifications you may want to take depending on your own needs. The cosmetic Design Academy can be consulted if you would like further information on other types of micropigmentation certification and training https://www.cosmeticdesignacademy.com/book-now/.
What you can look forward to in the microblading certification process
The process is designed to make sure all safety elements are covered, as this is a subdermal procedure. Safety and sanitary concerns are addressed up front as well as client aftercare procedures. Training and testing in the area of Bloodborne Pathogens Standard is one of the first rules and regulations you will be introduced to and tested on. Do not be afraid of the technical terms and testing, as they are there to protect you and your clients and should always be implemented. Most of what you learn is common sense. If there are parts of the training you do not understand right away, make sure you ask questions. The right training academy will be more than happy to spend time answering anything you need clarification on.
Other items on the list to becoming a certified microblading artist include the following:
Anatomy of the Skin
Color Theory and Color Mixing
Eyebrow Design and Facial Structure
Choosing Your Equipment
Safety, Sterilization, and Sanitation
Techniques for Correcting Permanent Makeup
Microblading Strokes for Eyebrows
Communicating With Your Client
Scheduling and time management
Like many new things, the certification process can seem daunting, but we promise it's worth it! Once you're certified, you'll be able to start your own microblading business and take on higher-paying clients. With the comprehensive training you'll receive, you'll be confident in your skills and ready to take your career to the next level.
What are the benefits of becoming a certified microblading artist?
As a certified microblading artist, you will be able to provide your clients with the highest quality of service possible. You will also be able to build a strong reputation for yourself in the industry. In addition, becoming a certified microblading artist will allow you to charge more for your services and create a continuing revenue stream from repeat clients and their referrals.
If you have any questions, feel free to reach out to us at the Cosmetic Design Academy. With 25 years of experience and successful graduates around the world, we can help you with your goals in succeeding in the rapidly growing field of microblading. Visit https://www.cosmeticdesignacademy.com/contact/ or call (561) 338-3124.
If you enjoyed this article, please feel free to share it with your friends or on social media. Also, be sure to check out our other blog posts for more great content https://www.cosmeticdesignacademy.com/beauty-blog/! Thanks for reading.